I've written previously on this blog about my Fit at 40 challenge and, for those who haven't already seen my excited tweet from earlier today, I weighed in and found that I have hit my "realistic yet challenging" goal of getting to 14 and a half stone (92kg) by my 40th birthday (I'd already completed the three races at 10K distance or above which was the other part of the challenge).
#Fitat40: Achievement unlocked. 92kg (Just under 14st 7lb); 2 weeks to go http://t.co/mQGE4DP6 http://t.co/LMvbfQl3 #stoked
I have to say that I'm totally stoked. Whilst some people might say something like "yeah, whatever, so you lost some weight, it's just willpower isn't it?", I can tell you there's a lot more to it than that – it's taken a year (so far) or hard work and dedication, together with the occasional bought of self-degradation after falling off the wagon. This wasn't a diet, it was a change in lifestyle; reprogramming my brain if you like (and this week's BBC Horizon documentary which examined how two hormones impact our appetite and "fullness" was very interesting).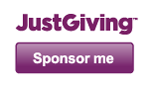 I've still got 2 weeks to go until my 40th, so there's room for a stretch target yet (actually, I've set myself a goal of losing another 13kg before my 41st birthday – to bring my BMI into the "healthy" range – how achievable that is I don't know as that's going back to around my teenage weight but it's worth a try). Most importantly though, I've achieved what I set out to do by my 40th (a fitter, happier, healthier me) and raised a chunk of money for The Prostate Cancer Charity in the process. If you'd like to donate to The Prostate Cancer Charity, my JustGiving page is still up and running!
So, here are the stats:
| | Start (Fat) | Today (Fit) | Difference |
| --- | --- | --- | --- |
| Weight | 113kg | 92kg | 21kg |
| Chest | 120.5cm | 112cm | 8.5cm |
| Waist | 122cm | 107cm | 15cm |
| Upper Arm | Not recorded | 33cm | Not recorded |
| Thigh | Not recorded | 60cm | Not recorded |
| Hip | 109cm | 100cm | 9cm |
| Body Fat | 28.5% | 22.5% | 6.5% |
| BMI | 35.7 (Obese) | 29.0 (Overweight) | 6.7 |
Incidentally, on a recent overseas trip, I noticed that our (heavy) suitcase weighed 21kg. That's how much less weight my body is carrying around. Scary really.