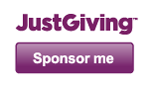 I've just launched the JustGiving page for my "Fit at 40" challenge.
"Fit at 40" is my challenge to lose weight, get fit, and raise money to fight Prostate Cancer, the most common cancer in men.
I'm asking my friends, family, colleagues, and everyone else to sponsor me, but it's not for a single event.
This is what I'm doing, and why…
It's about me
At the time of writing, I'm 38 years old, about 5 stone heavier than I'd like to be (I'm about 17st 10lbs – or 113kg), and I've been this way for a few years now.
I know the problem: I like food; I don't do enough exercise; and I'm greedy. But I really want this to change – with your help…
Last year (2010), I ran the Harrold Pit Run, a 4.8Km race in a village a few miles away from where I live. In a few short weeks I worked hard to get from being unable to run to the end of the street, to running my first race, and I loved the experience.
I tried to keep up the running but I've struggled to keep going by pounding the pavements alone.  Like cutting out the poor diet, I need something to motivate me and, after I ran another 5Km race in Studland last summer, my wife came up with the idea of combining running, dieting, and fund-raising.
It's for my Dad
On 6 May 2009, I received a phone call to tell me my Father was in hospital.  I knew he was receiving treatment for Prostate Cancer, but the doctors had thought everything was under control, telling him that he was more likely to die of something else before the cancer got him…
But the doctors were wrong – the cancer had spread, Dad was undergoing chemotherapy, and things were not looking good.
Dad died in the early hours of 9 May 2009. He was only 63.
It's for every man
Prostate cancer is the most common cancer in men.
Every year 36,000 men are told they have prostate cancer.
96% of men don't know where the prostate is.
In the early stages of the disease, you have no symptoms.
At 50 you have a 1 in 11 chance of developing prostate cancer.
Prostate cancer kills one man every hour in the UK.
There are several charities dedicated to prostate cancer research, support, information and campaigning but I've chosen to support The Prostate Cancer Charity because they work across all of these areas.
It's about helping me, remembering my Dad, and potentially benefiting every other man
By sponsoring me, you can help me stay motivated to shift that weight, get fit, and run a number of races for charity. In return, I'll donate all of the funds raised via this website to The Prostate Cancer Charity and, because I can't support multiple charities through JustGiving, I'll aim to support other charities working in this field, such as The Prostate Cancer Research Centre with some of the offline donations [Update February 2012: whilst it was a nice idea to support multiple charities in this way, it's not been practical and all funds raised to date have been sent to The Prostate Cancer Charity].
I'm asking my friends, family, colleagues, and everyone else to sponsor me but, instead of me asking you to sponsor me for a single event, I'm going to keep going until my 40th birthday, in just over a years' time.

Each time I lose another stone (that's just over 6kg), I'll ask you to come back and sponsor me some more. And each time I increase the distance or run in a major race, I'll come calling again.
I hope to run at least one 5Km race over the winter months; and I've entered the BUPA London 10,000 next May too (where my running partner will be Eileen Brown). We'll see how I go with the 5Km and 10Km runs, but it would be nice to think I might make it to a half-marathon before the end of my challenge in April 2012.
If my friends, family, colleagues and online contacts could sponsor me just one or two pounds each time I either run a race or lose a chunk of weight, I'll be able to reach my goal of raising £2000 for prostate cancer charities.
Donating through JustGiving is simple, fast and totally secure. Your details are safe – JustGiving have pledged never to sell them on or send unwanted emails. Once you donate, they'll send your money directly to The Prostate Cancer Charity and make sure Gift Aid is reclaimed on every eligible donation by a UK taxpayer. So it's the most efficient way to donate – I raise more money, whilst saving time and cutting costs for the charity.
Thank you for helping me to be Fit at 40.